Overview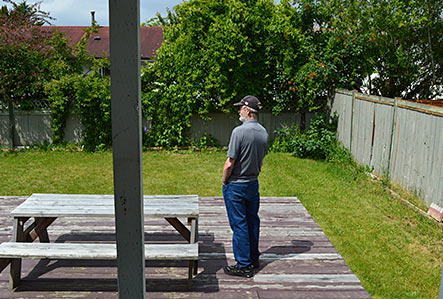 Our clients are committed to overcoming life's challenges and moving forward along a path of wellness, productivity, and independence. Raven's Moon fosters an empowerment approach, allowing this commitment to flourish.
Although many of our residents have a history of addiction, our facilities are not treatment or recovery centres. We provide homes for those who have expressed a desire for positive change in their lives.
We also provide services to those whose lives have been impacted by abuse, trauma, mental illness, health issues, and involvement with the criminal justice system.
It is important to emphasize that Raven's Moon takes a completely individualized approach to addressing our clients' needs. We have listened and learned and firmly believe that it is best to allow our residents to take the time they need to make critical life decisions, envision a better future, and create a plan of action that acknowledges their own strengths and weaknesses. We are here to provide a safe place to live, in-house support and assistance, and to create bridges to appropriate community services. As such, we do not require participation in any particular program and clients may remain with us until they are ready to move on.
Housing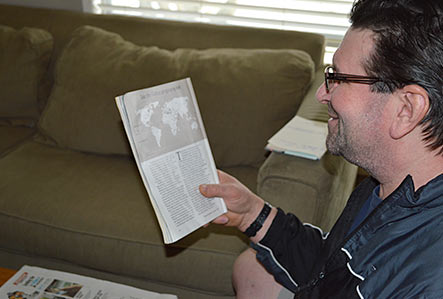 Included in Raven's Moon's scattered-site housing model are three programs: Sober Living, Low Barrier, and Home-To-Stay. The Sober Living program allows residents to live in a communal environment with staff and peer support. The Low Barrier program allows individuals who are still active in addiction to have a safe place to live as they begin to contemplate their next steps. The Home-To-Stay program provides permanent housing solutions for individuals, couples, and families.
Our houses are located in residential neighbourhoods in Abbotsford, British Columbia, along bus routes to provide easy access to schools, work places, shopping, and recreation facilities. Houses are designated for men only or women only. With the exception of every client being provided with their own private and lockable bedroom, residents share a fully furnished home with kitchen, laundry and bathroom facilities, a living room and yard, as well as access to telephone, cable, and Internet. The Home-To-Stay Program offers single living units with no shared accommodations.
While many of our applicants are homeless or at risk of homelessness, and may be facing other challenges, residents must be willing and able to live cooperatively and independently.
Raven's Moon staff attends each home on a daily basis to meet one-on-one with residents.
Counselling, Support, and Assistance
Our trained and experienced staff members provide supportive services in many forms. Generally speaking, we focus on physical and mental health, education and employment, financial management, permanent housing, and the life skills necessary for fully independent living.
Depending on each resident's needs, services may include:
counselling and/or referral to specialists who deal with trauma, abuse, or addiction

assistance setting up and accompaniment to medical and other health related appointments
personal planning, setting objectives, and accessing community programs such as employment search or support groups
assistance applying for employment or government benefits

assistance applying for social programs such as low-cost housing and medical insurance

accompaniment to legal appointments

assistance and support working with child protection services
We accept self-referrals and referrals from other service providers.